With the spread of the pandemic, and after the State of Emergency has been decreed, tourists still in Lisbon try to return to their country of origin. ECO was at Humberto Delgado airport.
After the State of Emergency was declared and flights to and from Europe were suspended, Lisbon's Humberto Delgado airport is living under strong measures to prevent the Covid-19 pandemic. The departure terminal is only entered through one door (all the others are closed) under the watchful eye of the Public Security Police. Passengers on scheduled flights enter slowly to avoid large gatherings at the check-in counters inside the airport.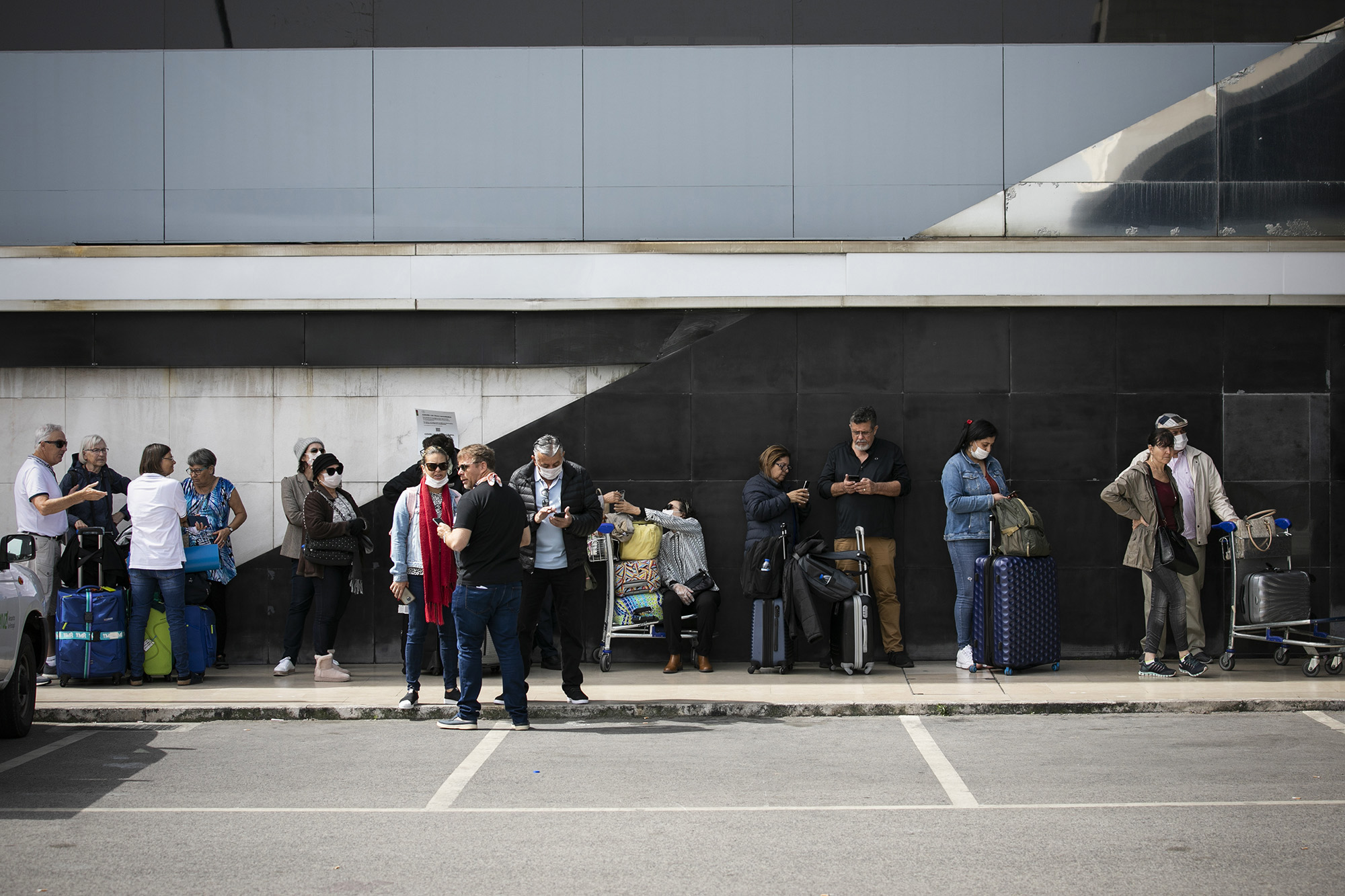 Outside, there are two queues. One for passengers with scheduled and confirmed flights. Another for passengers who, due to the suspension of extra-EU flights, saw their flight cancelled and are now waiting for a solution to return to their country of origin.
One of these passengers is trying to find a solution to return to Brazil, but the combination of the pandemic with the flight suspension and the lack of information makes the task difficult to solve. The same is true of a group of Angolan passengers who have been left without a return flight to Angola. In this queue, passengers have been waiting since dawn for an alternative.
The interior of the departure terminal shows an unrecognizable airport, because with flights being suspended day after day, the check-in counters are empty, as are the airlines' own service counters. Information only by phone or email. Many commercial spaces are also closed.