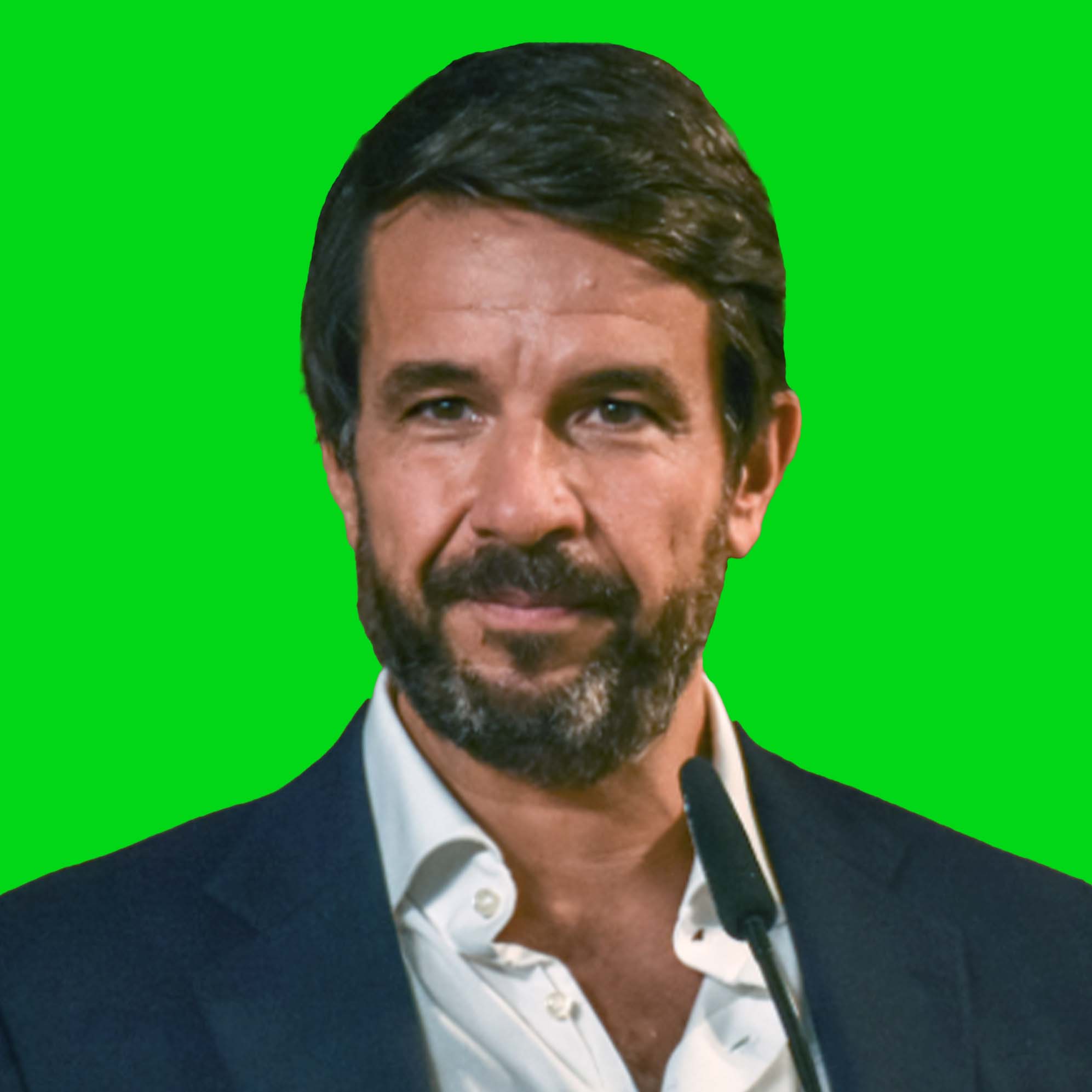 From welcoming to performing: this is how we scale our ecosystem
We are welcoming, the startup and tech community is vibrant, and the work-life balance is better than ever, especially for digital nomads.
Scroll through any media outlet in the last few weeks, and you'll see headlines like this: "Lisbon among the most popular European startup hubs," "Portugal is the world's fourth best country for expatriates," "Lisbon named the world's third best city to live in."
They blossom just like cherries. And there has not been a week where I don't meet new people who tell me they're already looking for a place to settle in Portugal, after visiting the country for a few days. We are welcoming, the startup and tech community is vibrant, and the work-life balance is better than ever, especially for digital nomads. The infrastructure is consistent throughout the country, with high rates of connectivity. We have the tools: the startup and tech visas and the services for startup and tech companies to soft land in Portugal.
All of this is awesome, and we're very proud of it. But we need more.
The reality is that, unlike analysis based on enquiries, ecosystem rankings based on real business data and performance indicators, like Startup Blink and Startup Genome, place Portugal in lower positions than before – Startup Blink ranking 2022 shows Portugal in 28th position that compares to 27th position in 2021 and Startup Genome ranking 2022 shows Lisbon in 41-50 position, compared to 17 in 2021.
And why is this happening?
We can argue that the criteria of these rankings is not favorable to Portugal because they take into account the absolute size of our economy and the lower number and size of exit-deals. And we shouldn't only be compared to bigger economies like Spain, France, Germany and the United States of America.
These are good arguments and deserve consideration from the entities that compare ecosystems globally and we, at Startup Portugal, are discussing with them to evolve to more comparable rankings using relative positioning and more equitative criteria.
But we shall not rest behind these reasons.
In fact, we´ve come a long way and achieved great things but other countries are alive (and kicking!) in this area, and most of them know that entrepreneurship is fundamental to developing an economy. Spain, France and the UK are examples of countries that have recently launched important public policies to attract entrepreneurs, to make life easier for digital nomads or expats and to encourage investment by large funds and institutional investors in VC and startups.
Thus, all the consistent work done since our government's initial strategy to boost the ecosystem will turn into just 'hype' if we don't work on new policies and initiatives that add, to Portugal's attractiveness and popularity, real and quantitative business arguments. These are the ones that can make a difference for Portuguese startups and for the international investors and entrepreneurs, giving them the best context and tools they need to venture and scale up from Portugal.
The good news is that several potential opportunities are converging in our ecosystem. And we need to take advantage and scale them:
1. Scale the Talent
It's not just the proficiency in English or a global mindset. Portugal is "the world's second most attractive country for Nearshoring and offshoring", according to a Savills recent study. It is no surprise that we have four executive business schools in the Financial Times – Executive Education Business Schools ranking. Portugal has higher positions than countries like China, the Netherlands, or Ireland. Trust in our talent has never been higher. But it is also finite.
Although schools such as <Academia de Código_>, 42 ou Ironhack are doing a lot to train our talent in Portugal, and our universities continue to prepare junior IT professionals, we still need to attract senior foreign talent to our country. This is the only way we can make Portugal more attractive for scaleups – making sure that they'll have timely access to proficient professionals, essential to achieve growth standards they need.
2. Scale Innovation & Verticals
In 2021, Portugal had the highest growth rate of patent registration within the EU. One of the most significant contributors was Feedzai, one of the Portuguese unicorns. Though we are one of the European countries that grows more in Europe, in this ranking, we can be a better player in the Global Innovation Index, where we position at a shy 31st place. With all the talent and education investment, we can do more, and this comes with financial and fiscal incentives for startups to invest and spend more in R&D.
Sectors like the blue economy or traditional industries represent significant opportunities for Portugal to stand out. By creating and supporting the development of programs for the creation of startups within these areas, we're helping the specialization that any mature ecosystem needs.
3. Scale the standards for future impact and diversity
There's much talk on how to drive a sustainable future. We now have an excellent hub for impact entrepreneurship in Portugal, Casa do Impacto, which leads initiatives with organizations like the London School of Economics, for example.
But diversity and sustainability are still social responsibility moments and activities in the life of organizations in our community or seen as issues that must be attended by impact startups only. The truth is that there are specific standards to reach for. How can we do this? Contribution to the Sustainable Development Goals must be valued in the selection processes for startup programs and incentives. And diversity in teams must be a standard topic to be evaluated by juries.
Performance means less focus on the unicorn hype and more on the quantitative conditions and business arguments that will allow real and sustainable growth for our ecosystem. Are our startups closing big and successful exits? Are they scaling at a fast pace? Can they grow while keeping their headquarters in Portugal? What are we doing to grow successful gazelles?
New effective and valuable policies and initiatives are needed to drive our ecosystem's growth to the next level. Otherwise, our country will never be more than a hype. We need to take action with relevant impact on business metrics that matter: easier access to funding, fairer and more competitive fiscal regulation, more exits, more scaleups headquartered here, more skilled talent available on time, more sustainability, and diversity. Without a concrete effort to leverage these metrics, there will be no ecosystem growth, thus impacting our economy.
This is a continuous effort and we cannot sit still, in the shadow of past policies results.We need to do more to stand out. And the time is NOW!