EDP changes image with 'residual' investment
EDP intends to be a brand more linked to sustainability and with a more global identity, although its presence in Portugal will not be harmed, the CEO guarantees.
EDP changed its image to clarify its focus on sustainability and the goal of becoming carbon neutral by 2030. The CEO, Miguel Stilwell Andrade, preferred not to give any figures, but said the initiative cost 0.5% less of the company's budget, considering the investment "residual".
Now, EDP keeps the name, but gains a new symbol, which represents the commitment to combat climate change. The curved lines and colours have been inspired by nature: the blue of the water, the green of the flora, the glow that illustrates light.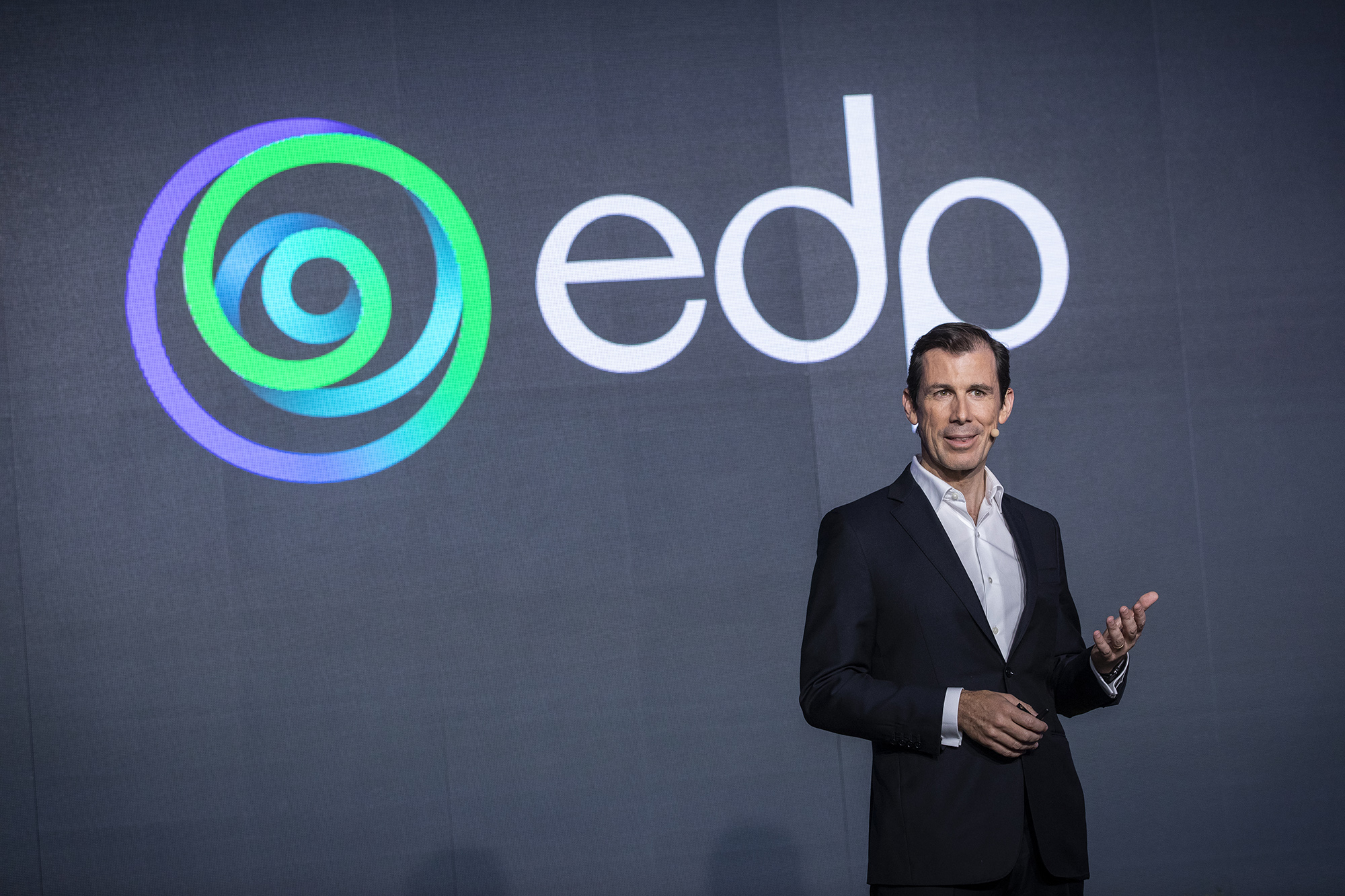 "In a world that has evolved so rapidly, image is a tool, it helps align business strategy and teams," explained the CEO, when asked about the added value of the new image.
About the moment, Stilwell said that this results from many months of work and a collective effort, ruling out the hypothesis that this new image is a mark of the new CEO. This Thursday marks five years since EDP was searched in a process that culminated with António Mexia, Stilwell's predecessor, as a defendant in the EDP case.
Portugal remains "centre of decision"
"Companies to grow have to internationalise. We have 7,000 people outside Portugal, they also have to feel part of the team. It is a challenge for us to have this global projection," says the CEO, stressing: "This in no way hurts our presence in Portugal", which, he reminds us, is the company's decision centre.
The new image was presented first-hand to the nearly 13,000 employees by the Executive Board of Directors, in an internal event broadcast from Lisbon to the markets where EDP is present.