Indebtedness of the Portuguese economy hits record high in March
Data from the Bank of Portugal (BoP) reveals that the economy's indebtedness increased again in March. It reached a new record of €753.2 billion.
The indebtedness of the Portuguese economy took a new leap in March. It reached a new record of €753.2 billion, largely because of the private non-financial sector, the Bank of Portugal (BoP) revealed this Thursday.
"In March 2021 non-financial sector indebtedness stood at €753.2 billion, of which €346.3 billion referred to the public sector and €406.9 billion to the private sector," the central bank says.
"Compared with February 2021, non-financial sector indebtedness increased by €1.8 billion. This was caused by the €0.7 billion increase in public sector indebtedness and by the €1.1 billion increase in private sector indebtedness," the BoP added.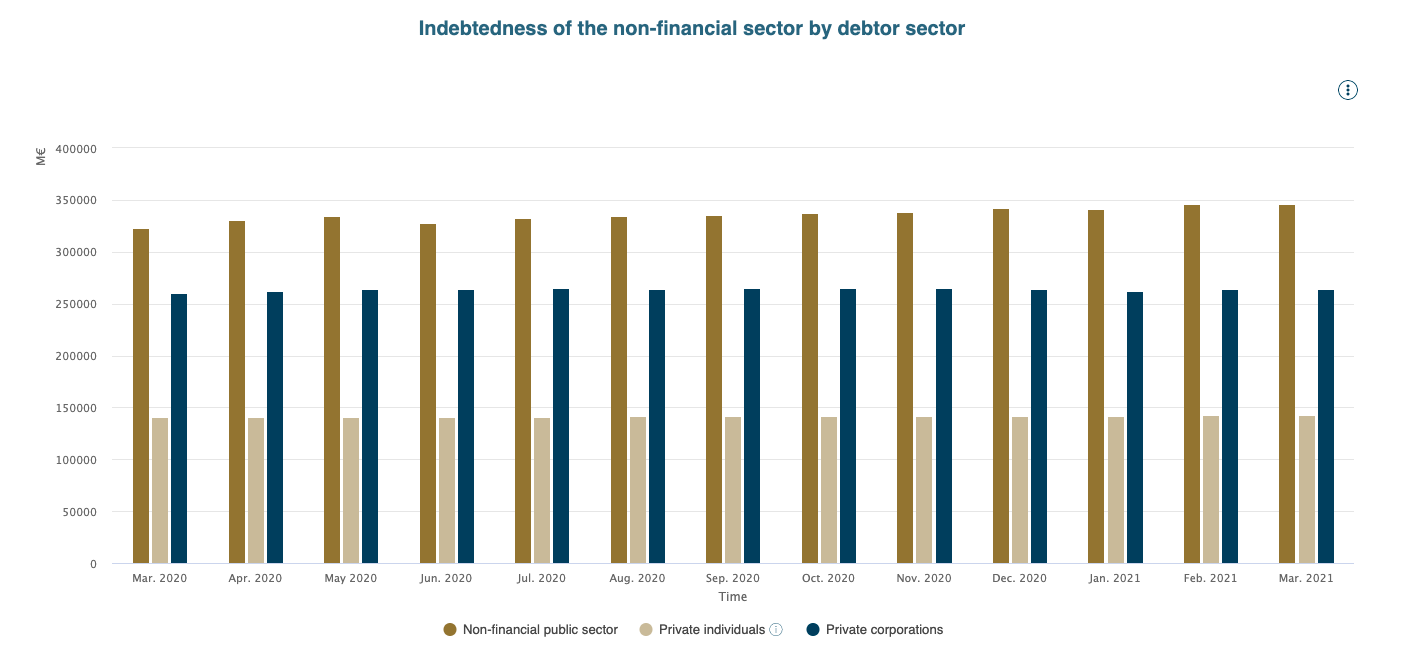 The Bank of Portugal explains that "the rise in public sector indebtedness was, mainly, due to a €1.3 billion increase in financing granted by the external sector," which was "partly offset by the reduction of financing granted by the general government (€0.6 billion)."
In the private sector, mainly responsible for most of the increase in total indebtedness, the companies made the greatest contribution to this evolution.
"The rise in private sector indebtedness was caused by the €0.7 billion increase in the corporations' indebtedness and the €0.4 billion increase in the households' indebtedness," said the Bank of Portugal, noting that "in both cases, the rise was, mainly, a result of the increase in financing granted by the financial sector."