Public debt rises to 137.1% of GDP in Q1
Portugal's public debt rose by €1.2 billion in March, to a total of €275.3 billion.
According to data published on Monday by the Bank of Portugal (BoP), public debt, from a Maastricht perspective, rose by €1.2 billion in March to €275.3 billion. At the end of the first quarter of 2021, the debt ratio stood at 137.1% of GDP.
"In March, public debt stood at €275.3 billion, a €1.2 billion increase from the end of February," the Bank of Portugal explained, adding that this rise "was mainly driven by an increase in debt securities." Among IGCP's issues in March was the €625 million raised via 10-year bonds.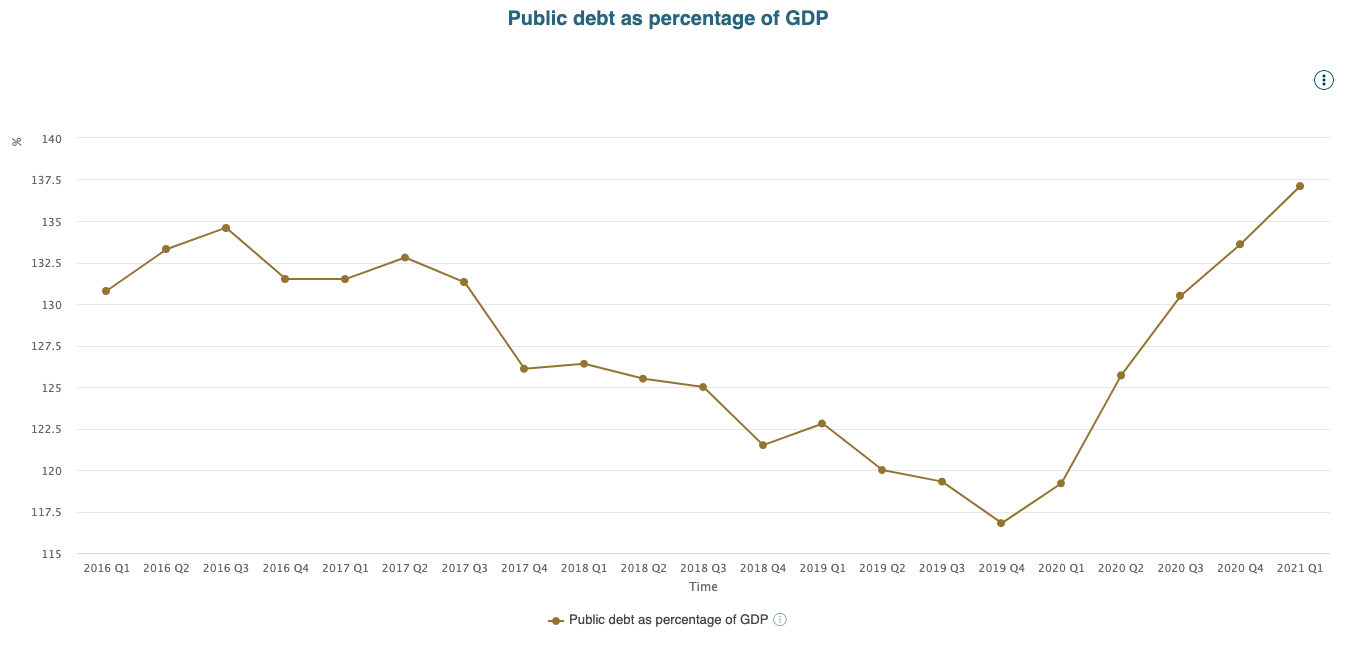 As for the public debt ratio, it stood at 137.1% of GDP, rising by 3.5 percentage points in the first quarter when comparing with the fourth quarter of 2020. This results from two factors: on the one hand, the country's GDP contracted by 3.3% in the first quarter compared to the fourth quarter; on the other hand, the monthly amount of public debt grew by 4.8 billion euros in the first quarter.
Despite the increase verified at the beginning of 2021, the ratio is expected to decrease in the coming quarters if the strong recovery of the economy is confirmed, as economists are already expecting year-on-year and quarter-on-quarter GDP growth in the second quarter of this year. The Portuguese government's forecast is to reach the end of the year with a public debt ratio of 128% of GDP, 5.6 percentage points less than that of 2020. This forecast is based on the annual growth of the economy of 4% and a deficit of 4.3% of GDP in 2021.
The next update of Portugal's public debt data will take place on June 1.