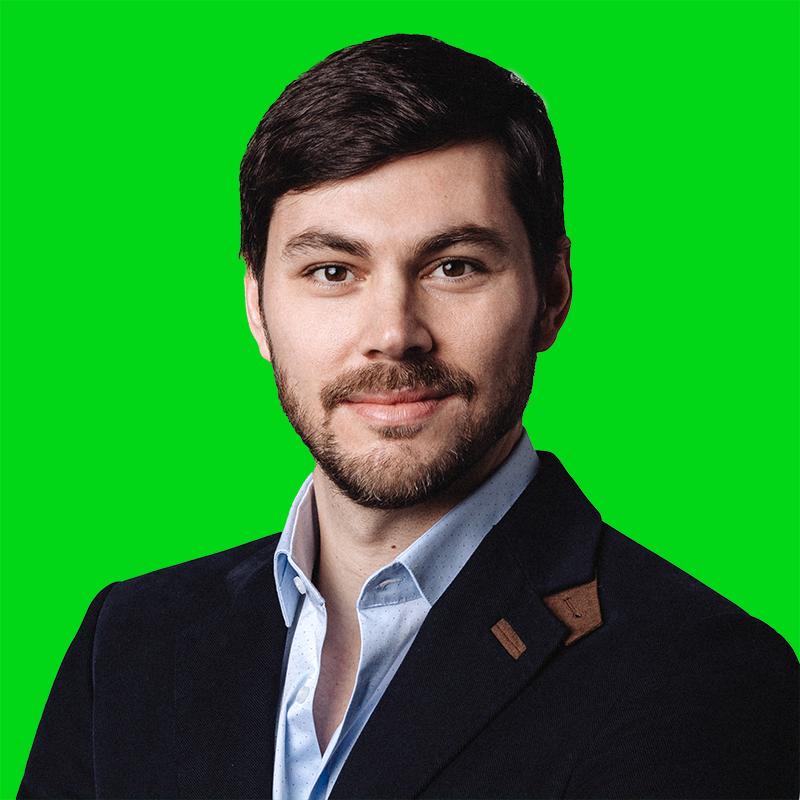 Portugal: The Future of the Crypto Economy
The "keys" to unlocking crypto's potential are easier to find than one may think. In fact, Portugal is already holding them.
It might seem like the crypto industry can take hold wherever—these are digital assets, after all. By their very nature, they're borderless. "Work from anywhere" is quickly becoming the industry norm. But even in this decentralized world, countries (and even municipalities) can tap into their strengths to compete on the global stage. And having grown up in Lisbon, crypto's role in Portugal–and Portugal's role in crypto–is deeply personal.
The "keys" to unlocking crypto's potential are easier to find than one may think. In fact, Portugal is already holding them.
World-Class Talent
First and foremost, our industry is fueled by talent. A thriving crypto sector requires high levels of technical expertise–exactly the kind of training that Portugal's world-class universities provide.
This is something I know firsthand after getting my Ph.D. in computer science from Técnico. It's also why the company I co-founded has 20% of our team based in Portugal. We see the potential in Portugal to play an outsized role in shaping the global digital asset ecosystem, and it starts with our people.
The digital asset industry is also proving to attract some of the brightest minds and leading multinational institutions from around the globe. In that sense, the industry shares much in common with Portugal itself, which continues to attract many foreign citizens in the era of remote work. The influx of international talent—combined with the existing talent pipeline from our universities at home—is positioning Portugal as one of the most promising startup scenes in Europe. As a global hub for top talent, Portugal has a major part to play in the future of crypto innovation.
That progress has already begun to take shape: there are more crypto jobs in Portugal now than ever before, with billions of dollars flowing into the industry. And these are precisely the kind of highly-skilled jobs that the country needs as the global economy looks toward the future of work, a future in which technology will play a defining role
Economic Impact
But it's not just those within our industry who stand to benefit; the economic impact of crypto in Portugal will ripple far beyond the jobs it attracts and creates. Take, for example, digital government. Portugal has long been a global leader in simplifying access to public services through a central digital platform, improving the lives of everyday citizens.
Crypto can build on this success by pushing the public and private sectors toward full digitization, creating better products for Portuguese customers and companies alike. In this way, the private sector can actually follow the innovative lead of the government–in many countries, that formula's reversed. To help solidify Portugal as a global hub of innovation, Portuguese businesses should work toward the same goal of simplified, streamlined, and secure digital services for their customers–something that crypto can help them achieve.
And that public-private synchronization leads to the second key to unlocking crypto's potential: striking the right balance of regulation and innovation.
When it comes to regulation, a lot of people automatically assume that Portugal is "crypto-friendly" because it has a favorable tax code. It's easy to see why: In Portugal, gains from the sale of digital assets are not subject to Personal Income Tax, unless completed through professional or business-related activity. But tax policies can come and go. If Portugal is going to sustain crypto's economic impact, it's important to look at the bigger picture.
Crypto's wider economic impact–and the livelihoods it supports–should be front-of-mind as Portuguese lawmakers and regulators need to consider these livelihoods when thinking about how they can help cultivate crypto, attract talent, and draw in business from around the globe.
A Culture of Innovation
Finally, the third key to unlocking crypto in Portugal is one that we've had in our pocket all along: It's the deep culture of innovation that makes Portugal what it is today. My experience working in Silicon Valley has taught me that finding an entrepreneurial community—a community that welcomes, supports and builds visionary ideas—is the most invaluable key of all when it comes to creating a successful startup. But if my time abroad has taught me anything, it's that you don't need to go to California to capture that same spirit. We have it right here, in our own backyard.
For Portugal, the future of digital assets is bright, especially as the mainstream adoption of crypto is increasing day by day. Crypto-forward companies seeking a European location with a top-tier talent pipeline should look no further.