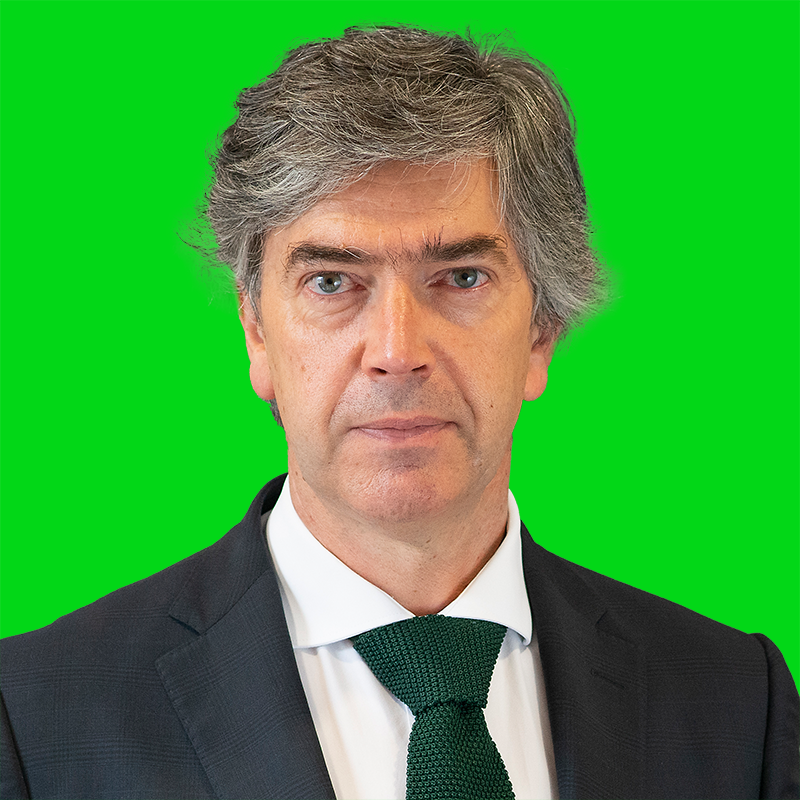 Central Portugal, an oasis of tranquility and well-being
The Center of Portugal is undoubtedly an oasis within the overexploited touristic offer of other countries and regions. It is, like I use to say, a true luxury in the 21st century.
The World Economic Forum released a very interesting indicator a few months ago: the "2022 Annual Global Retirement Index", which lists the ten best countries in the world for retirees to live in. Portugal occupies an outstanding fourth place, which says a lot about the perception that our country has abroad. Arguments such as security, the low cost of living, the health system, as well as the friendliness of the Portuguese and the extraordinary natural landscapes, contribute to this choice and make it natural.
I dare to say, based on various contributions, that, within the Portuguese rectangle, the Central Region of Portugal occupies a prominent place in all these arguments, so it is not surprising that, in the coming years, it will be chosen as a preferred destination by more and more foreigners – retirees, digital nomads, young people at the beginning of their lives and, of course, tourists looking for a unique and differentiated place to spend their holidays.
Let's go back to the "2022 Annual Global Retirement Index". About Portugal, the report refers to the "vibrant cities full of Old World charm", "miles of golden sandy beaches", "green, rolling hills", "some of the best healthcare in the world", "low cost of living" , and "safety". These are characteristics that fit like a glove in the specific offer of Center of Portugal. Here, there are cities that breathe History, including the UNESCO World Heritage Sites of Batalha, Alcobaça, Tomar and Coimbra; there are kilometers and kilometers of golden and almost unknown beaches, where you don't need to ask your neighbor's permission to spread out your towel; there are lush hills and valleys, perfect for walking and cycling; there is an offer of health care that attracts patients from all over the world, to Coimbra and beyond; there is an evident low cost of living, despite the current inflation causing difficulties for everyone; and, of course, is a perfectly safe region, where crime is irrelevant.
But there is much more in Central Portugal. The largest and most diverse region in the country is a territory where it is possible to reconcile moments of refuge in nature with the modernity of cities, which are increasingly teeming with ideas. It includes natural parks (Serra da Estrela, Tejo Internacional and Serras de Aire and Candeeiros), nature reserves, protected landscapes, natural monuments and important destinations for religious tourism (Fátima, Caminhos de Santiago or Jewish tourism, for example).
It is also a paradise for those looking for active and sporting tourism destinations. First of all, it has the best surfing coast in Europe, with Nazaré, Peniche and Figueira da Foz. Also for the hundreds of kilometers of marked trails for walking and cycling. Or with the hot springs and spas that the region is rich in.
The two largest rivers that originate in Portugal, the Mondego and the Zêzere, flow entirely in this region. Its paths towards the mouth, as well as its tributaries and other water courses, are full of river beaches with crystal clear water. This is, by the way, the region that has more river beaches with blue flag.
As if all this were not enough, Centro de Portugal offers experiences in unique villages, such as the Historic Villages, the Schist Villages and the Mountain Villages. Or paths of dinosaurs that left their footprints and make us travel through time…
More difficult to measure, but undoubtedly a major asset of this region, is the friendliness of the people who live here. Receiving well is an innate characteristic of the "beirões" of Center of Portugal . The locals are warm, friendly, always with a smile on their lips, and with the amazing habit of sharing with outsiders the products from the land and revealing those "unique" places that you really have to visit. Combining all these ingredients, Center of Portugal  offers mouth-watering gastronomic experiences and award-winning wines from demarcated regions.
In addition, there's a feature that is not of minor importance. The younger generations do not have difficulties in understanding and expressing themselves in the English language, as a result of new technologies and the decisive commitment to language education from a very early age.
For all these reasons, it is not at all surprising that the Center of Portugal is asserting itself as a preferred destination among travelers. After the difficult period caused by the pandemic, 2022 is the year of the beginning of the recovery, in which this region has managed to attract tourists from increasingly diverse and distant markets, looking for an ideal of tranquility, security and quality of life that can be found here.
The Center of Portugal is undoubtedly an oasis within the overexploited touristic offer of other countries and regions. It is, like I use to say, a true luxury in the 21st century and a destination that seduces 365 days a year.