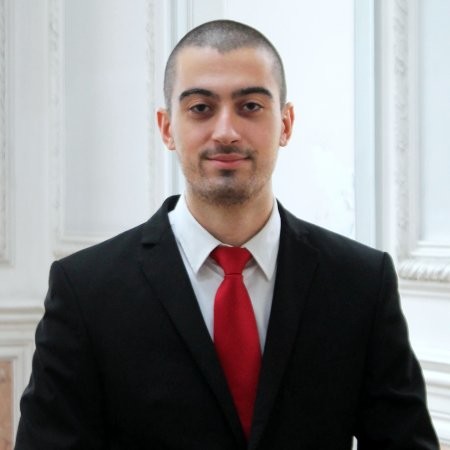 Abstention in Europe: what can we do against it?
Civic campaigns such as #ThisTimeImVoting can be incredibly effective at raising citizens' awareness of what is at stake. But if stakes themselves are not high enough, then there is little they can do
This year marked the 40th birthday of the first direct elections to the European Parliament. And it was in itself a year of firsts: for the first time in four decades, the trend of ever-declining turnout rates was broken – shooting up from 42.5% in 2009 and 2014 to 51% in 2019. For the first time also since 1994, citizens turning out to vote outnumbered those staying at home.
But such an aggregate indicator inevitably hides many subtler realities. For example, by looking at Spain, one can see the turnout rising by 21 percentage points to 64%. By crossing the border into its Iberian neighbour, one will find instead a fall of 2 percentage points to 31%. Two questions thus naturally arise: what explains such a spike in EU-wide turnout? And why was it not reflected, for instance, in Portugal?
The european arena
Several factors are behind the sharp increase in turnout at a European level.
Firstly, the European Parliament was fully aware of the implications, for its democratic legitimacy and credibility, of a constantly shrinking turnout. As such, long before May 2019, it launched the #ThisTimeImVoting campaign, which sought to raise awareness around the elections and, above all, to involve "everyday citizens" (like myself) in the political process. It did so through volunteer-powered events (in the digital and physical worlds), through enhanced interaction with media outlets, and through partnerships with celebrities and institutions, among others.
Secondly, even though we often hear that "these elections are unlike any other" and "everything is at stake", these elections were in fact unlike any other and everything was indeed at stake. In the extraordinary circumstances we live in, with a populist wave sweeping the globe, and the resurgence and rise of the far-right, these elections served as a battleground between two very distinct camps. On the one side, those longing for a past that will never come back, seeking to revert technological forces that cannot be stopped, willing to sacrifice one of the most successful peace projects in Human history. On the other, those looking instead to anticipate and make the most of the future determined to ensure technology serve mankind and not the way around, and willing to stand up for Europe and for its respective values and freedoms.
Thirdly, and perhaps as a direct consequence of the previous two points, the dynamics surrounding these elections were starkly different. Similarly to what happened across the Atlantic, citizens disenchanted with the current state of affairs and aware that nothing can be taken for granted took upon themselves to get involved into politics for the first time and forge a new path. People-driven parties were established. Two pan-European movements were created (DiEM25 & Volt), with the second electing the first-ever pan-European MEP. Despite the recent rejection of transnational lists, a real European democracy, with a European discourse and a European dimension, is (de facto) being born.
The portuguese case
As for Portugal – what went wrong?
First things first, a noteworthy observation: even though the turnout rate declined, the number of voters casting their ballot increased. This apparent contradiction can be reconciled by the fact that, compared to the 2014 election, 1.064.675 new voters were automatically registered. This represents an increase of 11% in the electoral base and refers to Portuguese citizens currently living abroad – a demographic whose turnout has been historically quite low.
Nevertheless, this statistical peculiarity does not fully excuse the low turnout. The political discourse arising among the main political parties in Portugal was, quite frankly, heavily nationalized and often devoid of content. A discussion that should have revolved around Europe and its future was instead characterized by an abundance of easy political jabs. Leftists (BE-GUE/NGL) and communists (PCP-GUE/NGL) were associated with the Venezuelan state of affairs; socialists (PS-S&D) with their former leader who has been charged as suspect in several cases of corruption and misdemeanors; and social democrats (PSD-EPP) and Christian Democrats (CDS-EPP) with the years of austerity. Even the Prime Minister himself, António Costa, contributed to this irreality show, by threatening to hold early national elections on the same day as their European counterparts, in what was seen by many as a fabricated political crisis.
At the end of the day, the weak performance of the main parties, coupled with the reduced recognition (outside of cosmopolitan Lisbon and Oporto) of small parties and newcomers, left voters generally demotivated to vote for someone. And the lack of a credible extremist threat (Portugal has been one of the few remaining immune to the wave of populism) left them demotivated to vote against someone. All in all, the clash between anti-EU and pro-EU forces wasn't as spectacular in Portugal as elsewhere, and the dynamics surrounding the campaign weren't as conducive to active political involvement by everyday citizens.
2024 and beyond
What lessons can then be drawn?
Civic campaigns such as #ThisTimeImVoting can be incredibly effective at raising citizens' awareness of what is at stake. But if stakes themselves are not high enough, then there is little they can do. Their effects will, therefore, vary according to the country and its specificities.
Structural reforms are then called for. To avoid the nationalization of European elections, and to accelerate the development of real European democracy, transnational lists need to become a reality. Only then will politicians have the incentive to debate European issues and to campaign on European platforms. Furthermore, if we are to have a common political sphere, we need to harmonize and lower the hurdles to democracy. Whereas in Germany a party only requires 4.000 signatures to run and doesn't face any minimum thresholds, in Italy 150.000 signatures are required and the threshold is 4%.
Finally, as recent events have shown, the success of any hypothesized solution will necessarily require our collective involvement and participation. The sooner citizens realize they are the most powerful lobby there is, the sooner we can build a society that works for everybody.