Interviewed by ECO News, Pedro Magalhães, from the Portuguese Chamber of Commerce and Industry, talked about the dangers of Brexit and the globalization of Portuguese entrepreneurs
In recent years, Portugal has moved from a peripheral country in southern Europe to the world's media spotlight, mostly due to the growth of tourism. The national business sphere has also undergone profound transformations and has made the country currently a reference in exports, from footwear to cork.
In an interview with ECO, Pedro Magalhães, director of International Trade of the Portuguese Chamber of Commerce and Industry (CCIP), talked about the globalization of Portuguese entrepreneurs, the role of the government in the internationalisation of companies and, at last, did not forget the trade war between the two major world powers, USA and China.
Entrepreneurs have always had the tradition of investing in Portuguese-speaking countries, Spain and England. However, in recent years, we have witnessed a paradigm shift with bets on markets such as Poland or Colombia. Is there a more homogeneous presence of Portuguese companies all over the world?
It's a good question because sometimes perception doesn't correspond to reality. It's true that there was and still is a clear trend in exports to Portuguese-speaking countries, but deep down, our exports were and always will be very much turned to Europe. If 10/15 years ago, 80% of exports were to the European continent, today they are only 70% – the remaining 10% have been diluted to other markets. I can say that there is a greater diversification of markets and here in the Chamber of Commerce, we have precisely this focus, to support companies that wish to enter new countries – especially outside the European Union – because we believe that they can help increase Portuguese exports. If the companies have a presence on several continents of the world, they will not depend on what can happen in Europe.
Recently, which countries have attracted the most interest from the Portuguese entrepreneur?
There has been a strong commitment to the United States' market in recent years, as well as China. However, recently we have felt a great demand in markets such as Morocco, Mexico, South Korea, Japan, Peru and the United Arab Emirates.
If I asked myself 15 years ago if there were companies exporting to these markets, I would say that they were almost non-existent, but now there has been an exponential demand from Portuguese companies. We are increasingly global.
And why is there now a focus on these specific markets?
These are markets that are growing and have given an interesting return to the companies that invest there. What interests the entrepreneurs are profitability and these countries offer this. Nowadays, it is more attractive for these companies to look for new business opportunities in more distant countries.
There has been a growing interest by Portuguese companies in the Chinese market, which are for you the most attractive points to invest in China?
There are different levels of attraction, but most companies go by the territorial and population size of the country – which is sometimes a wrong temptation – but China is one of the countries that has grown the most in the last 20 years. There is a lot of money available for consumption and a lot of interest in Western products, so it is a very attractive market.
The government and the companies need to be aligned in order to be quicker in solving future problems".
When tensions between the US and China do not seem to ease, do you feel that companies are still interested in betting on these markets?
Portuguese companies can overcome any obstacle, whatever it may be. However, if we compare it with other countries that have help from their governments, the story is way different. Going back to China, Portugal started selling pork to this market recently, but for years it could not export this type of product. However, this was something that the Spaniards already did often. Now I ask you, what led to this situation taking so long to be resolved? The government and companies need to be aligned in order to be quicker in solving future problems. The government and the private sphere must be more united because barriers will always arise.
Brexit has also been one of the most discussed topics in recent times in the political and economic sphere. Do you feel that businessmen are really worried about what might happen, or is it just a false scaremongering?
Just to be clear, the UK is the main destination for exports of services, not just food, and it is legitimate for businesses to be concerned about all this. The biggest fears are the imposition of import tariffs, the end of the free circulation of people and that the UK economy will finally shrink – which will lead to a reduction in the purchasing power of the British people. What I tell businessmen is that they should wait and not be alarmed because, despite everything, Portugal is a historic partner of the United Kingdom and I believe that it will continue to be so.
if not in Venezuela, there are over 190 countries in which it is possible to invest".
Changing focus, in José Sócrates' government, Venezuela was seen as a kind of 'El Dorado' for Portuguese investment. However, with political and social instability, many Portuguese companies left the country. With this exit, where did the investment go?
In my view, Venezuela was never an "El Dorado" for Portugal. It was indeed a good investment for some large companies, but the number of exports to that country was not very significant. As I've already mentioned, Portuguese entrepreneurs started to invest heavily in countries like Mexico, Colombia and Chile. Companies do not stop, if not in Venezuela, there are over 190 countries in which it is possible to invest.
As for Portuguese exports, which reached a record figure of 57,958 million euros in 2018, do you believe that this growth trend will be maintained or do you expect a drop in the coming years?
We have much more capacity, but we have to take into account the slowdown of the world economy and, due to this, the growth of national exports in the coming years should not be so significant. But I need to say that things change quickly and anything can happen. In addition, Portuguese companies are increasingly well prepared to face mishaps.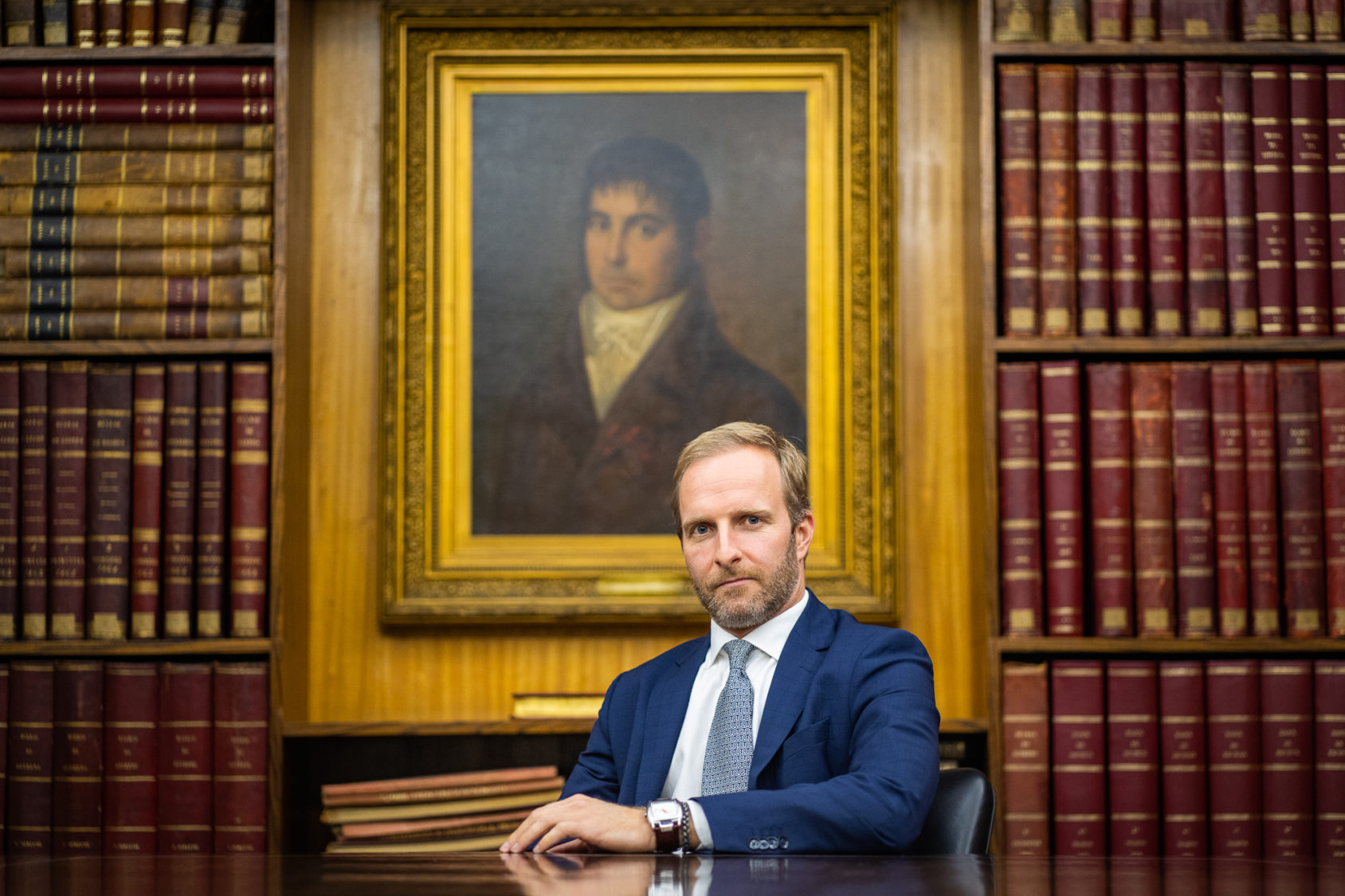 There has been a significant increase in exports, however, the number of Portuguese multinational is small compared to the rest of Europe. Why do national companies end up not following this path?
We are a country of ten million inhabitants, with an economy that is at a lower level than many European countries. It is healthy to try to compare ourselves with the largest countries in the old continent, but it is not fair because of our scale. We do not have the capacity to create countless multinationals. Our internationalisation is 99% export.
It should be noted that we already have very interesting companies on our scale and they are doing very well out there. We have grown immensely in the last 20 years and we can continue to move in this direction.
Do you think "Made in Portugal" products already have a premium value?
In recent times, there has been a huge qualitative increase, but it depends on the sectors. In the footwear sector, some parts of the food sector and also the textile sector, Portuguese products are seen as something premium. However, the Portugal brand is still not very strong, we can't compare with Germany, France or Spain.
Yet, I must say that the country has gained status. If in the past there were businessmen who were afraid to say that the products were produced in Portugal, now happens the opposite. I must also mention that the world is increasingly global and, therefore, the most important thing is that the products have quality, are differentiating and innovative, no matter where they come from. I think that being Portuguese, Romanian or English no longer matters to do business.
Do you consider that the government has helped companies to internationalise?
We want much more. We want a more open, facilitating, and less bureaucratic government. Companies still feel that there is a barrier between themselves and the government. For example, there are many businessmen who have told me that "as long as the state doesn't get in the way, that helps a lot." and if we think about it, it's true. I believe that the governments are not entirely to blame, because we all want to export beyond our borders.