Luís Lima, President of APEMIP, is one of the biggest supporters of foreign investment in Portuguese territory but warns of the dangers of property speculation.
In recent years, Portugal gain fame for its warm temperatures, beautiful beaches, and good cuisine. However, the country also stands out now for a strong foreign investment, especially in the real estate sector.
In an interview with ECO News, Luís Lima, President of Real Estate Professionals and Companies of Portugal Association (APEMIP), says that money coming from abroad has helped the national economy to prosper. However, he asks for caution with the rise in property speculation, stating that foreign citizens "are not stupid" and can move to other markets that have lower prices.
In the second quarter, home sales declined by 6.6%. This has not happened since 2012. How do you explain this "cooling" of the sector?
If we analyse the figures, we can see that when foreigners realize that they are being targeted for speculation, they stop buying houses. Just remember what happened five years ago, when nobody was buying real estate in Porto. However, Lisbon increased prices so much that all foreign investors went to Porto, which at the time had values below 40% compared to the Portuguese capital.
The foreigner has money but is not stupid. He knows the difference between a good and bad business. We have a lot of potential as a country, but we have to have a limit on prices because if we continue on this path, there will come a time when the foreigner will end up changing markets. Tunisia and Greece have lower prices. However, I do not believe that there will be a housing bubble in the coming years.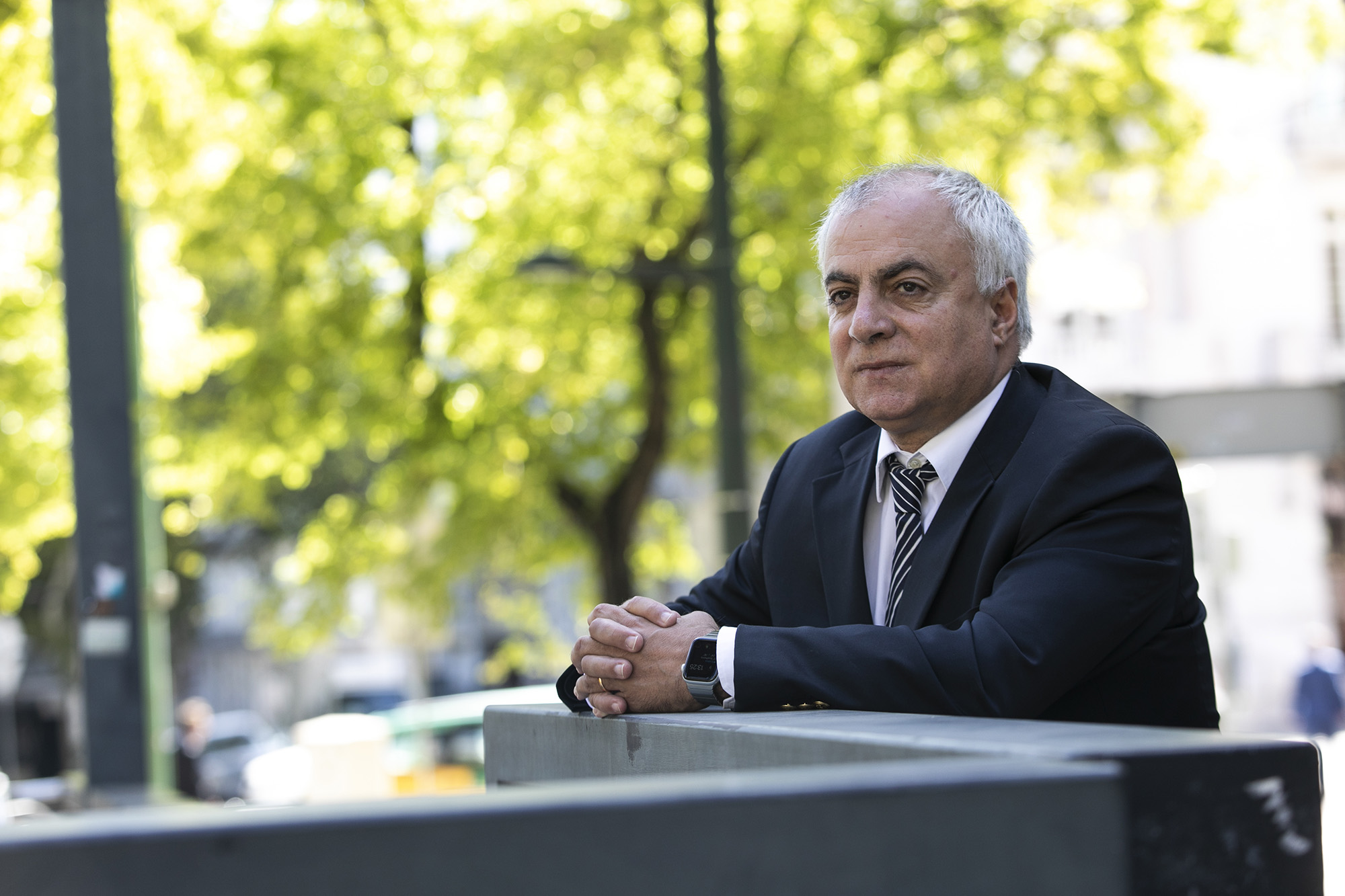 London or Paris are cities with a great tradition in selling real estate to foreigners, a situation that is gaining strength in Lisbon and Porto in recent years. Do you believe that the country has the capacity, in terms of infrastructure, to reach numbers similar to the large European capitals?
Why should Portugal follow London or Paris? Just to compare, Portugal's GDP is almost at the same level as Paris. It's very difficult to reach cities like this. I don't know why we believe that we will bring the same level of investment from these capitals. If we bring in a third of that is already very good for us. I believe that we are on a good path in terms of a tourist destination and the international companies themselves are finding Portugal very attractive for investment. The image of our country around the world differs from 15 years ago. People thought before that Portugal was a province of Spain.
How can we balance the high purchasing power of foreigners who want to live in Portugal and the salaries of Portuguese who also want to buy or rent a house?
That would be a nice dream. There's a chance to give the Portuguese more financial capacity compared to foreigners, but that will not happen. Now people are talking about raising the minimum wage to 850 euros, but that's impossible. The country doesn't have the capacity for that. The state has to maintain the potential and tax revenue we have – real estate taxes are astronomical – to create homes for the Portuguese and give them some privileges. Let's compensate the Portuguese in another way, acting on the supply side because on the demand side it's a utopia, we won't make it.
They [the government] design the laws for the two largest cities and not thinking about the rest of the country.
Most of the properties sold to foreigners are located in Lisbon, Porto and Algarve, while in the rest of the country, sales are lower. How is it possible to change this paradigm to a more homogeneous foreign investment?
Real estate can be a sector that helps decentralize the country. That's already happening. For example, nationalities such as French and Brazilian are betting on assets in Portugal's interior. We've seen cases in Aveiro, Braga and Viseu, which have become more dynamic in recent years. However, I just hope that the interior doesn't lose out because of what's happening in Lisbon and Porto. I say this because they [the government] design the laws for the two largest cities and not thinking about the rest of the country. The laws that have been made to local accommodation are insightful in the capital but not in the other cities, especially those that are more depopulated. Also, the disproportionate increase in speculation in the two largest cities could lead to the exit of foreign investors from the country.
We can say it that in Lisbon or Porto, there is no more room for investment, and investors can start to be directed to Vila Real, Bragança or Castelo Branco. I don't think it would be difficult to sell that idea to the foreign buyer. Most of the district capitals are between one and two hours away from an airport, a characteristic not seen in many European countries.
Porto, in the next three or four years, will not have supply for the enormous demand that exists. Not even a tenth.
Apart from Lisbon and Porto, which are the best cities to boost the real estate sector?
The Algarve is one of the areas in the country with the greatest potential for the real estate sector, but it has a problem, which is to be a seasonal area, while Porto and Lisbon bill all year round, and I don't understand why. An investor who invests in these two cities will get a higher return than in the Algarve. We need to change this situation. On closer inspection, the distance between Lisbon and the Algarve is minimal. In just over two and a half hours we're in the capital.
I have already criticized Porto, saying that the mayors should cooperate more. The city may attract a lot of attention, but it has no assets to sell. However, Porto's mayor instead of advising investors to bet on the surrounding cities that still have assets, he decides to isolate himself. I need to say that the city in the next three or four years will not have a supply for the enormous demand that exists. Not even a tenth.
What is the solution for Porto?
First, it is necessary to put an end to the prejudice of not building in height, because otherwise, Porto will collapse. The city has no land to build. Either Porto continues with this characteristic trait and has no land for future construction, or it will have to do the same as the big world cities: grow in height.
In the future, do you believe that foreign investment can decrease?
In terms of volume, yes, but not in number. About eight or nine years ago, nobody believed in attracting foreigners to sell houses. I tried to attract Brazilians who invested in Florida. And, for Brazilians, everything about the United States is fabulous. At that time, I said that one day Portugal could be Europe's Florida in real estate. And the election of Donald Trump also helped, because Trump started attacking them, and they started coming here. It started with the upper class. Now, there's also a Brazilian emigration that interests us very much: they're not rich, but they have a higher education and great capacity. And these Brazilians don't buy very expensive things any more. We need average things. That's what we have to provide.
Will Brexit bring more Britons to Portugal? If yes, to where?
I wish they would come to Lisbon and Porto. But they love Algarve. There is no explanation. They feel very good in the Algarve. I don't think there's a lot of variation. But, in number, they will increase and are already increasing. Portugal already has a route, and that's why I didn't want us to exaggerate our prices too much. Otherwise, the British are going to Greece and Spain, where it's cheaper and easier.