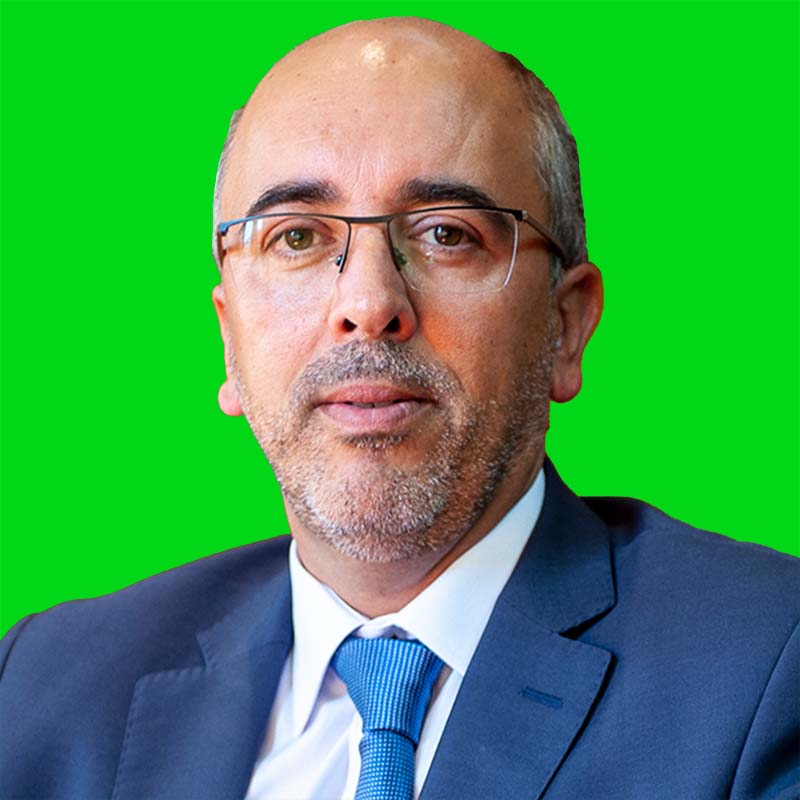 Portuguese companies in the foreign market
It is an undisputed fact, the Portuguese economy will have to grow much more and more sustainably to reach the development levels of the most advanced European countries.
Companies play a key role in our country's sustainable growth and development strategy.
The high vaccination rate reached in Portugal has allowed us to enter a new phase and end the calamity situation associated with the COVID-19 pandemic. It is a moment that companies have long awaited.
However, the current context is still strongly marked by strong negative pandemic impacts. The Portuguese GDP has not yet reached the pre-pandemic level, which stresses the companies' role in the path for strong economic recovery.
It is an undisputed fact, the Portuguese economy will have to grow much more and more sustainably to reach the development levels of the most advanced European countries, reduce its indebtedness, which was aggravated by the pandemic, and give room for companies to increase salaries so that they can attract and retain talent in an adverse demographic environment.
It is also undisputed that the growth trajectory will have to be based on the strengthening of the internationalization process. International trade is a source of global welfare gains, with exports playing an essential role in increasing wealth.
In 2021, Portuguese goods exports showed high dynamism, having grown +18.1% in nominal terms compared to 2020 and +6% compared to 2019, already above pre-pandemic values.
Despite this favorable evolution, Portugal has today an even greater challenge to reach the official export intensity target (53% of GDP in 2030), even if it's still distant from current values observed in similar size European countries.
Therefore, given the strong concentration of Portuguese goods exports, both in a limited number of exporters and export markets, it is important to stimulate, in a more intense way, the expansion of the export base and the diversification of markets.
Naturally, the Portuguese economy is heavily exposed to the evolution of the external environment, which is increasingly uncertain. At the time I am writing this article, the world has not yet recovered from the pandemic crisis and is already facing another international crisis of a different kind (armed conflict Russia / Ukraine), unparalleled in the last seventy years, which will have economic consequences that are difficult to anticipate. Given the Portuguese economy´s high degree of openness, negative consequences − direct but mostly indirect − are to be expected.
But as has happened in other crises, I know that the Portuguese in general and our entrepreneurs, in particular, will continue to show great resilience and overall problem solving capabilities, which will allow them to face and overcome the enormous challenges of society and the world.
Companies have always been at the forefront in responding to crises. In the financial and sovereign debt crises, they responded in a most exemplary way, by conquering new markets and consolidating their position in established ones, which led to a very significant increase in export intensity and the passage to a positive external balance, only to be interrupted by the pandemic crisis.
To be successful in international markets, in a context of increasing globalization and rapid change, companies recognize the need to permanently innovate. This is what they have been doing, through disruptive innovation, but mostly through incremental innovation, which allows for gradual improvements in processes, products, and services, thus raising their quality to achieve greater differentiation in a highly competitive market. In the last decade, the proportion of high-technology goods exports has practically doubled, but it is still relatively low.
On the other hand, companies need qualified human resources, with the necessary skills to respond to continuous change. Hence the importance of Portugal's investment in its human capital, through formal education, but also through the development of professional training actions, which should incorporate strong international business and problem-solving components into the courses, allowing companies to adapt to the numerous challenges ahead, including the digital and climate transition.
Due to their proximity to companies, it's important to underline the role and involvement of business associations, which undertake a wide range of actions contributing to the export base expansion and market diversification, thus allowing companies to reach new geographies.
Business associations will continue to play a key role in the future.
Internationalization and external promotion are key areas in AEP's activity. AEP will remain committed to supporting the internationalization process of companies.
As for public policies, they should also contribute to this objective through a criterious use of the available European financial resources.
Supporting the economy's internationalization process, both in terms of exports and investment, is the way forward to a robust trajectory of recovery and resilience.