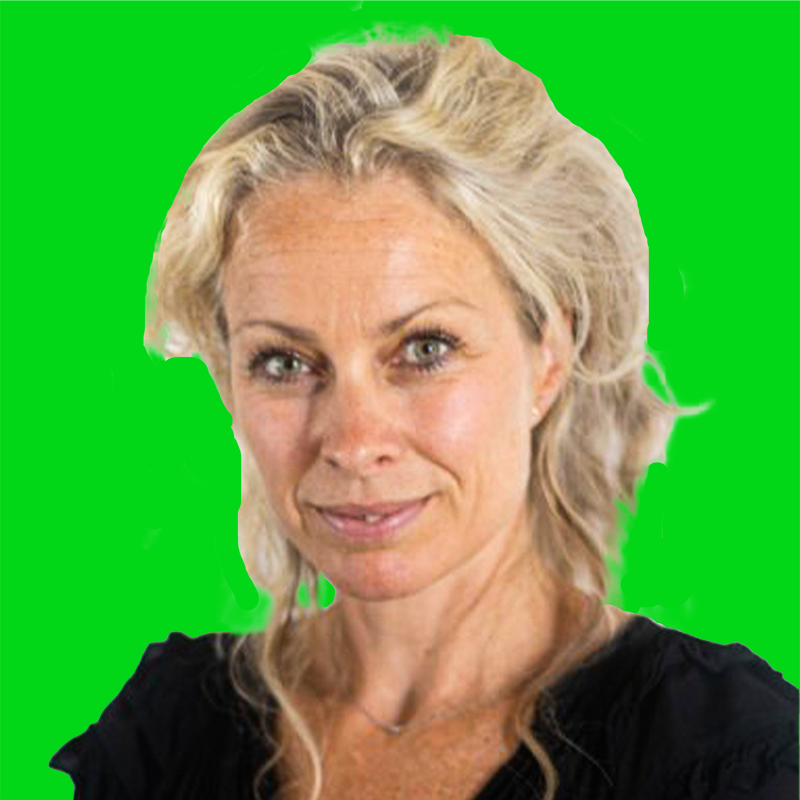 Extraordinary times call for innovative solutions to speed up the green transition
Russia's invasion of Ukraine brings us to a new geopolitical reality, in which we must maintain our unity and determination in order to become independent of Russian fossil fuels as soon as possible.
Portugal has made an enviable path towards the green transition. With much already in place, new ideas can complement ongoing efforts to achieve carbon neutrality by 2050 and help tackle national challenges – such as dependence on external energy sources, rising tariffs and high levels of energy poverty. The unusually dry and hot winter that Portugal went through, and the consequent scarcity of water resources, once again reveal the need for urgent action in the environmental field.
In addition to the climate emergency, Russia's invasion of Ukraine brings us to a new geopolitical reality, in which we must maintain our unity and determination in order to become independent of Russian fossil fuels as soon as possible through accelerating the green transition towards climate neutrality in the EU by 2050 at the latest. Now is the time to be bold and to move ahead with determination with the green transition. Any delay or hesitation will only prolong our energy dependence.
What can 14 Danish partnerships lend to Portugal's green transition?
Transitioning to sustainable societies and achieving net zero cannot be done by governments alone. If we are to find a just and financially viable path, we need all engines to hammer on every single cylinder. Big or small. National or global. Public or private. In the quest for carbon neutrality there are no competitors. Only partners. With this notion, Denmark's approach to place the private sector at the heart of green transition might be a well-suited source of global inspiration.
The Danish tradition of applying broad cooperation to societal issues is the backbone of 14 Climate Partnerships seeking to create a green roadmap designed by and for the industries. As an instrument to realize the national target of reducing greenhouse gas emission by 70 percent by 2030, the 14 partnerships span from energy and finance to construction and transport – and aim for the sectors themselves to define their green roadmaps.
Headed by business leaders from Ørsted, Velux, Mærsk, Danfoss and many more, each sector has been tasked with formulating its own contributions to the national reductions. Initiated by the government in 2019, the Danish Climate Partnerships have produced more than 400 tangible recommendations to up its efforts and lower its emissions, many of which are now being integrated into actual policy. The true potential, however, lies in the recommendations' ability to serve as inspiration in other countries.
One of the most remarkable results from these partnerships is the idea of building an artificial energy island in the North Sea. Emerging from the energy climate partnership, some called the early proposal of setting up an energy hub the size of 18 football pitches in the middle of nowhere bonkers. Nonetheless, the up to 10GW establishment is now a bedrock of the Danish climate act, and a well-defined way to power 10 million European households with green energy.
The recommendations are also making waves on land. The partnership for food and agriculture has put forth recommendations with the potential to reduce the sector's climate impact by 62 percent in 2030, and the construction sector has put a name to ideas and measures that may reduce its emissions by roughly 5.8 tonnes CO2e yearly. Others have identified how upscaling of existing technologies within energy, life science and production facilities can bring sub-sectors close to climate neutrality in 2030. Although the approach is forward-looking, the recipe is based on past learnings.
On a bed of sustainable growth
While the 14 partnerships are tasked to produce solid suggestions with tangible impact, there is more to the effect than the numbers alone. Accounting for only 0.1 percent of global emission, Danish efforts offer little to no impact for the world's wider transition. Instead, the potential lies in planting a seed for global inspiration.
Today, one of green transition's most challenging hurdles is ensuring an open and reliable two-way collaboration between governments and private actors. Far too often, we have witnessed companies moving their production facilities to less restrictive countries because of new, national climate restrictions. Far too often, we witness new, national climate restrictions being discarded because of corporate and financial interest. Neither the climate nor the companies benefit from this sort of zero-sum game. Instead, to keep the engines pounding on a common green path, both sides need the reassurance of continued commitments despite the inevitable headwind that all societies face. Public-private partnerships can spur a fair, healthy and open environment where the interests of citizens, investors and companies thrive. In this regard, Denmark offers a 50-year strong foundation proving that green business and persistent policies can stimulate lasting growth.
Since 1980, Denmark has managed to decouple its economic growth from its overall energy consumption. In four decades, the national GDP more than doubled while energy consumption only increased by 6 percent. Over the same period, water consumption decreased by 40 per cent. The numbers prove that it is possible to create growth without using more energy. Based on this hallmark of reconciling economic growth with ambitious green policies, the 14 Climate Partnerships will see us take the next big step.
A seed for global inspiration
Beyond harnessing the strengths of both public and private stakeholders, the model tries to cushion the unavoidable twists and turns faced in foreign terrain. While all may not agree on the measures and the pace of change, each party is committed to constructive interplay. With this, high levels of trust, openness and stability are vital in securing continuous investment and establishing ambitious, long-term targets from established companies as well as entrepreneurs. Common for both, an engaging and open dialogue with policy makers creates the needed certainty to make long-term planning and comfortably place one's chips on clearer, but still unknown prospects.
The Danish story is neither a silver bullet nor a standalone. It is simply a sentiment that trust, continuity and binding commitments are paying dividends. It is a sentiment that whole-of-society approaches are highly successful in devising solutions to many of the sustainable development challenges faced by countries and corporates.
Offering a green legacy with primed solutions and shared societal ownership, the Danish notion can hopefully show the way for other economies. As such, Denmark's 14 climate partnerships should be seen as a testament to place partnerships and global cooperation at the center of green transition – at a time when geopolitical instability and unpredictability requires strong cooperation to address the challenges in energy and climate issues.
*Written by Ambassador Maria Nilaus Tarp and Finn Mortensen, Executive Director of State of Green.