Paddy Cosgrave, CEO of Web Summit, dismisses "controversy" with the payment of 11 million by the Portuguese State in the 100% online event and refuses to change location.
Five years after the move to Portugal, the big shift to… online. The Web Summit is preparing to kick off the 2020 edition of the world's largest technology and entrepreneurship event. This year, Lisbon will appear, not at the boarding pass and Google Maps destinations of tens of thousands of participants, but as the background of a huge operation digitally assembled to reach the homes of the expected 100,000 attendees.
From your living room you will be able to hear names like those of tennis player Serena Williams, 12 European commissioners, prime ministers and ministers from several countries of the world, dozens of investors, actors and musicians. In an interview with ECO, the founder and CEO of the conference talks about the controversies surrounding the location and the11 million euros payment – paid by Portugal and included in the contract between the government and the Irish company – and details the most important lessons learned during this pandemic.
And even though the event's organization will make the stages accessible this year to about 50,000 university students, the final exam of Paddy Cosgrave's team is scheduled for December 2nd when the expected 100,000 people will be following, via the platform created by the team, the Web Summit 2020. All directly from each of their homes.
2020: what a year! What was the greatest learning this year?
That it is possible as a company, to work remotely, I think everyone learned that. In the media industry, too: many of the "old school" were surprised by how it became possible to make newspapers with everyone working from their homes. In our case, with engineers from all over the world: Lisbon, Porto, Braga, Cairo, Moscow. It was a huge learning curve.
What were the greatest challenges as a leader to lead a team that produces and distributes the largest technology and entrepreneurship conference in the world?
Persuading the team that we could build a platform good enough to produce an event that 10,000, 15,000 or, in fact, 100,000 people attended. At the same time that all the major conferences in Europe and the United States were being cancelled this year, at one point the internal expectation was 'the software doesn't exist, it's not possible to make an event of this size online'.
Well, I made the decision but I think other people saw the opportunity to really work very hard and collectively build a giant online conference. It's easy to do small online conferences, there is software for that, but on a large scale it's really complicated and very expensive. But we just decided to do it. There were many challenges, but it will work.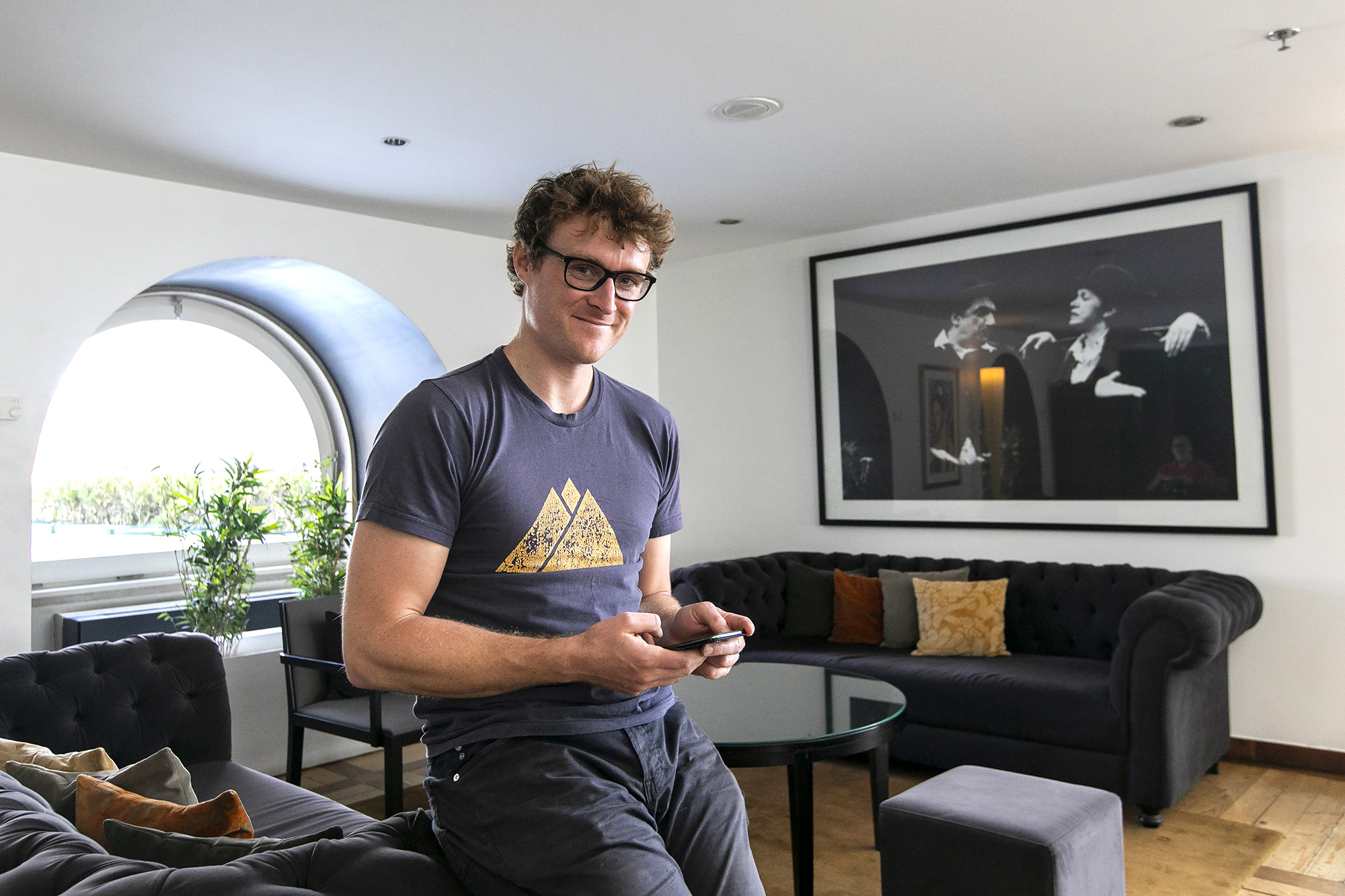 During this year, the team has developed a new platform that allows you to replicate part of the experience of attending a Web Summit online. Is there now a real business opportunity?
We have already been offered 6.5 million euros to use the platform, but in 2021, when it is ready to be used by other large conferences, we will make it free to use. There is a strategy behind it: we think that in the case of the biggest conferences in the world, they will come back to the real world and we want to build relationships with them. Hopefully, work more closely with them.
We have spent 10 years building software that allows for world events, in the real world. We believe that this software can be very useful for these great events: until today we have never made it available as a product, but I believe that it could have a great future, potentially, in 2022 and 2023.
We believe that this software can be very useful for these great events: until today we have never made it available as a product, but I believe that it could have a great future, potentially, in 2022 and 2023.
How does the platform work and how does it differ from the model used in Collision in June?
It's bigger, much more stable, the features are richer. In Canada, people weren't exactly seeing content, they were interacting with each other. We spent a lot of time working on the "Mingle" feature as people were using it. Every three minutes, the algorithm connects a participant to people it thinks you should meet, other times you're assigned a totally random person, who knows if you can find a connection. "Mingle" is what we spent the most time developing.
The second was the "one to one": many people schedule meetings, send messages, ask for gatherings. Another is the "small rooms", for live Q&A sessions, press conferences, round tables. These were the areas where we put more emphasis: interaction and networking.
The speakers are incredible but you don't have to see Serena Williams talking, you'll probably be able to see that video in a month's time if you really want to see it. But what you won't be able to do in a month is talk to the Japanese delegation that will be online on those days: this will be your three-day opportunity to try to interact with those people. That's what most people will do.
We know that, looking at the data we have, more than one million meetings are scheduled. You can say: 100,000 people, it's an average of 10 meetings per person in three days, it's not much. But I think it's a lot. My advice to the people who come to the Web Summit is that there is no guarantee that you will get investment because it is highly competitive. But it's like most teens dream of being professional soccer players, and having millions of hearts break every year when those kids realize they won't be good enough to play.
Attending a fully online Web Summit will bring challenges. Will it be easier or harder to meet, for example, potential investors?
It's easier and faster to meet people because, for example, for investors, they don't have to walk anywhere. There's a clock that ends the meeting, the screen changes and there's a new person in front of you. It's very fast, very efficient, there's no 'goodbye', no lines… You meet more people but my feeling is that, although you meet more people, the quality of interaction when you meet a person personally is higher. So, the number of meetings on the platform grows but the quality decreases. Still it's better than nothing. And "nothing" was what most other big conferences achieved.
If I think a few thousand meetings between Portuguese companies, international investors, journalists, CEO's, potential clients are going to take us somewhere? Yes, they will. For everyone? Of course not. To some? There will certainly be good stories to tell. It will be harder to find them because you can't sit in a room, observe and have the full feeling of what's happening. Now you won't be able to see anything that is happening, and that makes the work of describing and writing about, more difficult. There is no chatting with colleagues or startups, it's difficult. The best part of evening events or the speaker room is that you can address them, walk around and ask the questions. Physical distance is difficult. But it's so much better than nothing. Even if we have 500 Portuguese students on the platform, that's an incredible thing compared to nothing.
The number of meetings on the platform grows but the quality decreases. Still it's better than nothing. And "nothing" was what most other big conferences achieved.
What can we expect from this year's conference?
It is more diverse than ever. We have more speakers from the sports world, like Serena Williams, more politicians than ever before, more ministers and prime ministers. We have 12 European commissioners, more international media. We've never had the director of The Wall Street Journal, Bloomberg or the Economist.
Is this because the event is 100% online?
In part, yes. It's easier for editors and publishers than for directors to get around, especially during the week. There are about 2,500 journalists registered for the coverage.
The big themes? I'm sure people will talk about the pandemic, absolutely. But I think they can talk about important themes like monopolies, taxes, cryptocurrencies. Let's wait and see. There is a new president at the White House, there are a series of panels anticipating what could change – will it change everything, or almost nothing? There will be something for everyone.
All the hosts are Portuguese, we've filmed a lot all over the country. 2020 is also the year we have more Portuguese speakers, national startups. Every year we have had 4,000 students at the Web Summit, but the only place they could go was the Altice Arena, they had to sit away from the stage – it was something, it could be a seed – but we had no way to accommodate more students. This year we allocated 50,000 student tickets to all universities. Maybe some will only come to see artists from bands they admire, but they may also meet people their own age who are starting a startup, or even a company they might apply to and work for in the future.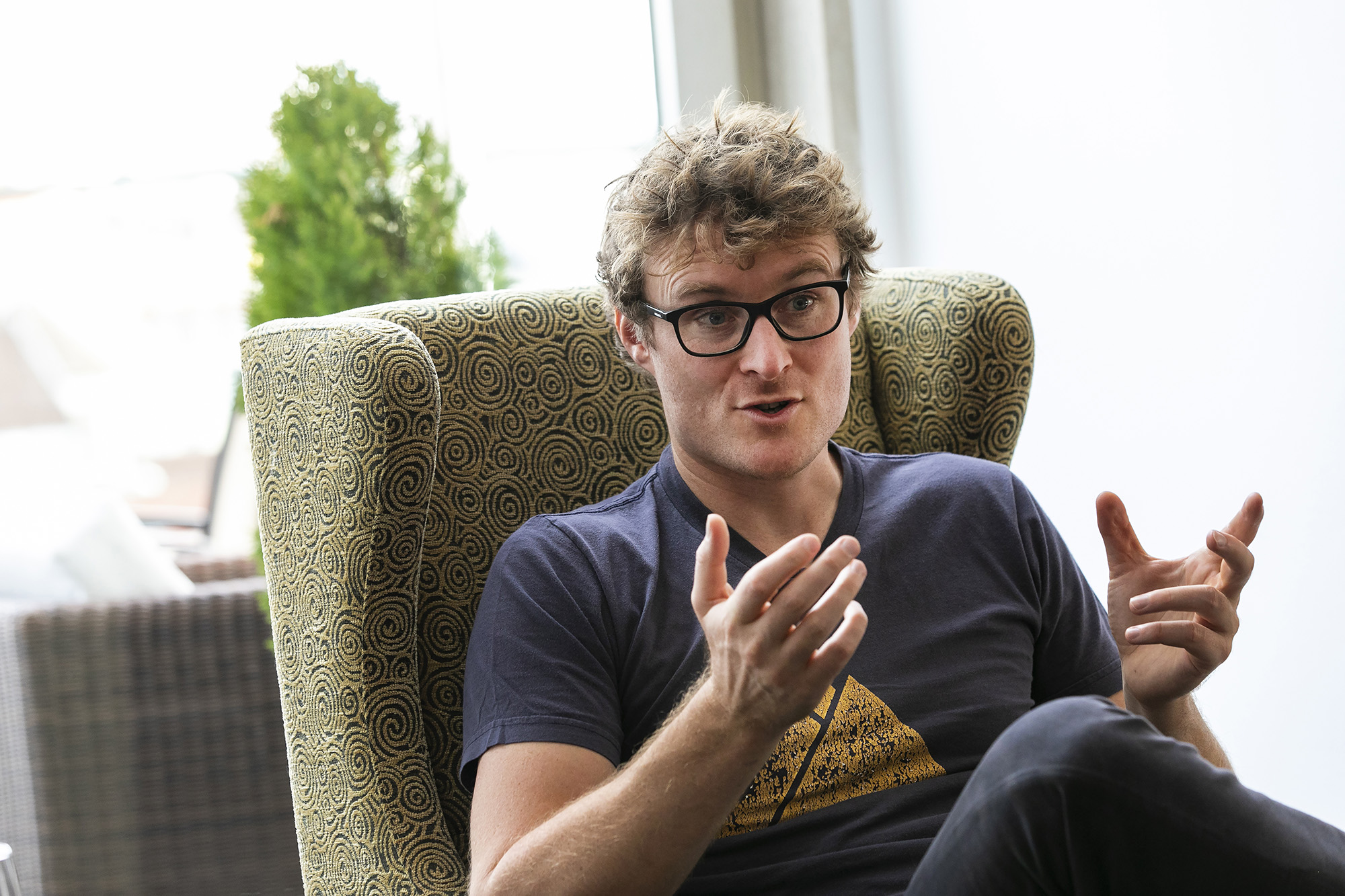 One of the controversies regarding this year's event is the contract with the Portuguese government, which foresees the investment of 11 million euros for the Web Summit, per event year. Once the amount is maintained, even if the event is 100% online how did you manage this issue?
I saw, of course, the questions raised by the opposition. It is important that, in any democracy, there is a vibrant opposition that challenges the government. But it's domestic politics, it's not something I get involved in and I don't want to be seen to criticize one political party in its views on another. As a company, we'll be down about 30 million, we're losing a lot of money. It was, obviously, the hardest year ever for us, but many businesses are in the same boat.
In an interview with Reuters, released yesterday, you mentioned that the space for next year is already reserved. Will it be at FIL and Altice Arena?
Yes, at the FIL and the Altice Arena and, I think it will grow and we will start to use smaller locations throughout the city as well, to try to alleviate a bit the frightening numbers of when the Web Summit is held and take the pressure off the FIL, because it becomes very busy, very busy.
There were reports, however, that following the Portuguese government's failure to comply with the agreement, the Web Summit may consider moving to Spain. Is moving the event location on the table?
I think it was rumors. I saw on Twitter that Spain was trying to recover the Web Summit. At the time, they offered much more money than Portugal, it is public, and we decided to go for the lower offer and go for other reasons. After those rumors, Pedro Sánchez appeared on the website and there were more people on Twitter saying it was a conspiracy (laughs). I think Pedro Sánchez was just talking, he is not part of a group organized to steal the Web Summit and take it to Madrid. We haven't thought about anything like that since we decided that Portugal would become our home by 2028. May become the permanent home of Web Summit. Nobody needs to worry about Pedro Sánchez, he is a good guy.
Does it feel like a fresh new start this year?
It's new to many people – we couldn't accommodate more than 70,000 in recent years, space limits the Web Summit's size. Doing it online means we can extend the Web Summit beyond 70,000 people. We can have 80,000, 90,000, 100,000.
We will be accompanied by people from Japan, New Zealand, South Korea for the first time, since those countries are so far away that, I believe, many companies do not come for the time and cost that this implies. Doing it online makes participation easier and I hope that the taste they get, and the taste will be very Portuguese over the three days, can persuade them to get on a plane next year and come to Lisbon.
It is, in part strategic: we have been trying to present the Web Summit in big markets where we want the event to grow, like Brazil. Also in East Asia, and we will talk about that next week.
You announced this week that the Web Summit is preparing to have a new event with the same name in South America. Why use the Web Summit brand for an event in Brazil?
It is part of the growth strategy. Right now, 70% of Web Summit attendees are from European countries, and we would like to raise awareness and make all people who already recognize the Web Summit as the largest conference in Europe recognize it as the largest and most important technology conference in the world. Part of this work involves us holding regional events in very important markets around the world.
How do you see the Web Summit in 2021?
I think it will be amazing. I look at China, East Asia, and the conferences there are fuller than before Covid-19. The restaurants work more. Part of the reason for that is that when you keep people at home for a month without them being able to leave, people really want to do it when they are allowed to. In Europe, we've had these restrictions for nine months and it creates a real desire to make people travel to see family and friends, socialize. Many of us have not socialized properly in the last nine months.
The increase in depression, anxiety and loneliness is out of all counts and when we are allowed to have a normal life again, it will make us value the contact with other humans more than we did before. Realizing that we need to spend more time with our parents, that we need to spend more time with friends. And in 2021, when the vaccine is distributed in mass, people will only want to party, drink good wine, eat good food, with friends and family. That is my vision.
A dream would be to have more than 100,000 people in Lisbon in 2022. I hope there are hotels and Airbnb's available for that, I know that Lisbon is very busy during the days of the Web Summit, it is not pleasant to use the subway, for example, in the week of the event.